Hello hello from Bali! It's beautiful – thank you all so much for your recommendations and tips. It is truly wonderful here.
This Isabel Toledo dress is one of my favorite items in my closet. I fell in love when I first saw it displayed at Barney's (I think) a few years ago, but the price was too dear for me and  I didn't end up taking it home. I came across it when I went back during sale season and then it was mine! It's my go to wedding guest dress and in the winter, I add a fur shrug and choose patent pumps instead of sandals.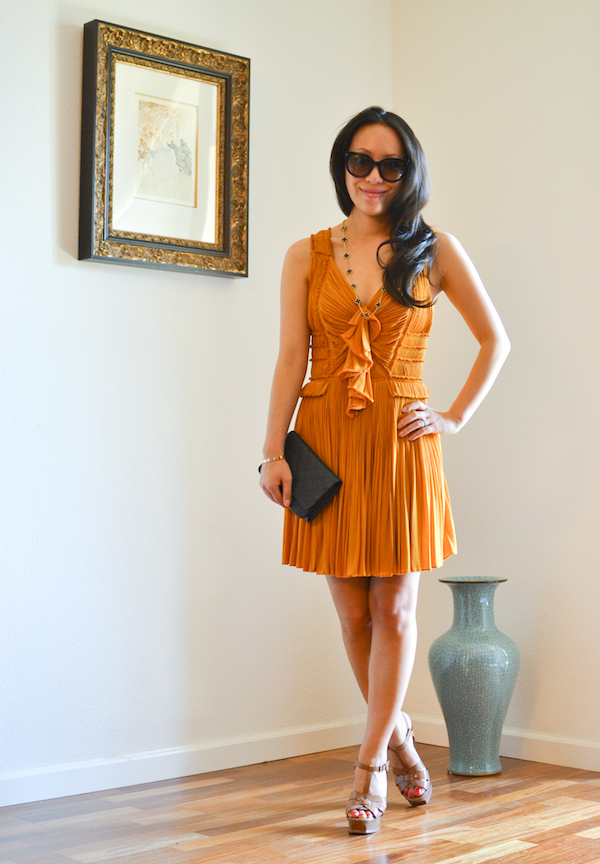 Isabel Toledo dress (love this yellow patterned dress, flattering for many body types)
Van Cleef necklace (similar under $80)
Chanel clutch (similar and super versatile, under $100)
YSL sandals  (nice option around $110)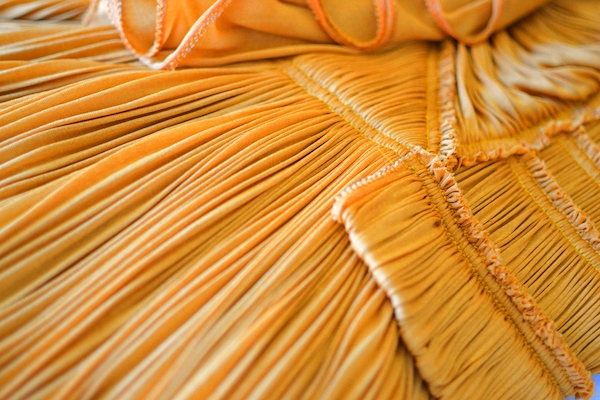 I have quite a lot of weddings this year – I'm actually heading to one soon but this dress probably would be too hot in the heat here. Do you have a go-to wedding guest dress? I'm always looking for new ones to add to my closet, I know they don't have the greatest "cost per wear" but they are quite fun to buy!