Today's sale PSA: A very pretty Eliza J cotton shirtdress with eyelet hem that I love, now 40% off (under $100), a lovely Max & Mia crinkled maxi skirt that comes in petite sizes too, now under $50, and UGG slippers that are perfect for wearing around the house and/or early Christmas gift shopping, now under $80.
The Outnet just launched a whopping extra 50% off sale. You have to hunt for deals in your size but I already found a great Nina Ricci shoulder bag for under $150, a super versatile Acne silk blouse for $70, and colorful K Jacques sandals for $70.
1. A reader recently asked that I help post some white dresses under $100. White dresses are my absolutely favorite item for summer so I was happy to oblige. Why is there a headless torso in the middle? It wasn't deliberate, I assure you!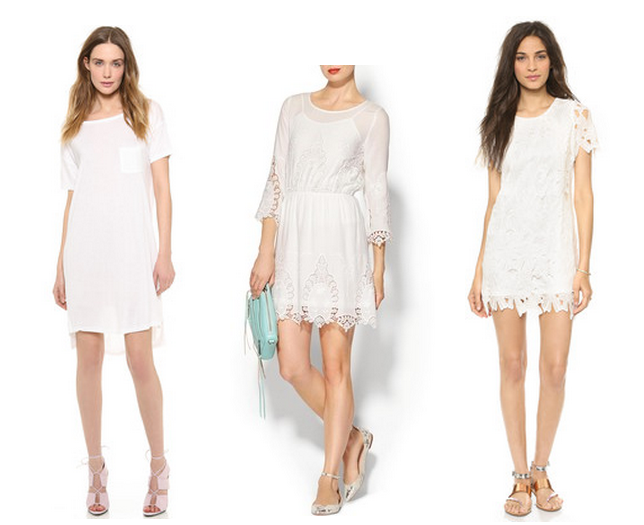 From left to right:
(1) Alexander Wang, $89
(2) Ark & Co, $98
(3) JOA, $78 
 I love all three dresses above, but probably would wear the Alexander Wang the most.
2. How many of you are wearing fitness trackers now on your wrist? We have at least a few of these devices in our apartment lying around, but I just can't get myself to use them. The data is always too depressing! I loved this article via the New Yorker, from the always funny David Sedaris about his own experience with the Fitbit. Continue reading »