Sale PSA: One of my favorite spring sales has arrived – Nordstrom's Half Yearly! My picks are a classic DVF wrap dress in a lovely print, and a versatile skirt and summer espadrilles, both around $50. If Nordstrom is out of your size in the espadrilles, you can also check Zappos where they are also on sale. 
This week I am happy to feature an interview with the lovely Kasia. I wanted to feature Kasia because she has an incredible and unique international perspective – on life, family and of course fashion. Her style is modern, clean and above all chic. It was a pleasure learning more about Kasia, and I hope you all enjoy getting to know this wonderful woman. Here she is!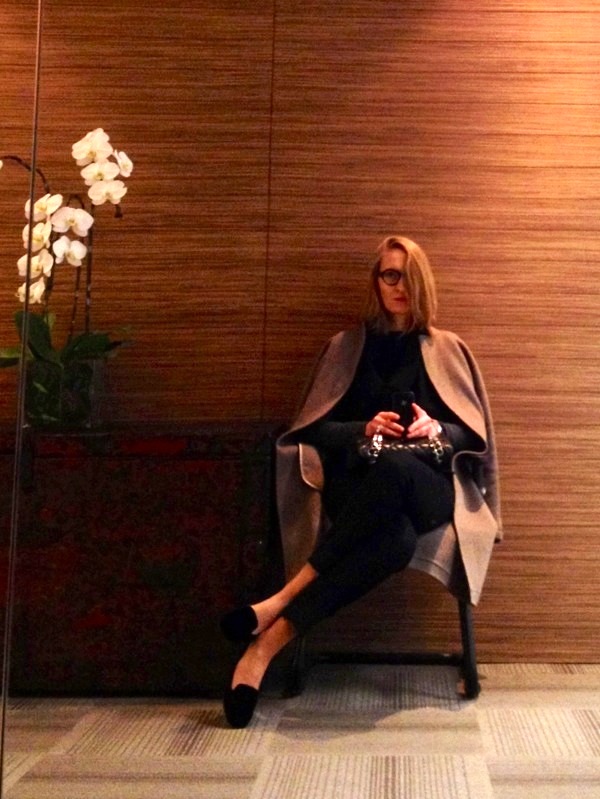 Who are you? What do you do, and where do you live?
I am a young lady, nearly thirty years old. Cosmopolitan, but not an internationalist, open minded, but very critical, a lover and hater of human nature, appreciator of big schemes and the little things in life. I am someone who is aware of the huge responsibility I bear as a mother of two – not wanting to be a cradle to the grave society member under the emblem of the plastic water bottle - as young Rothschild "graciously" put it.
You have a very interesting background – you are Polish, and live in Shanghai. How does your ethnic background mix with your current surroundings? 
I am Polish, but colored with Italian and Asian influences. It is a very privileged situation, increasingly common in our era – to be someone else in a place when everyone is different, and thrive under a mutual respectful relationship where all the parts benefit, where, at the end of the day, among many truths and lies there is this "idem sentire" for everyone: happiness. As we all struggle for it.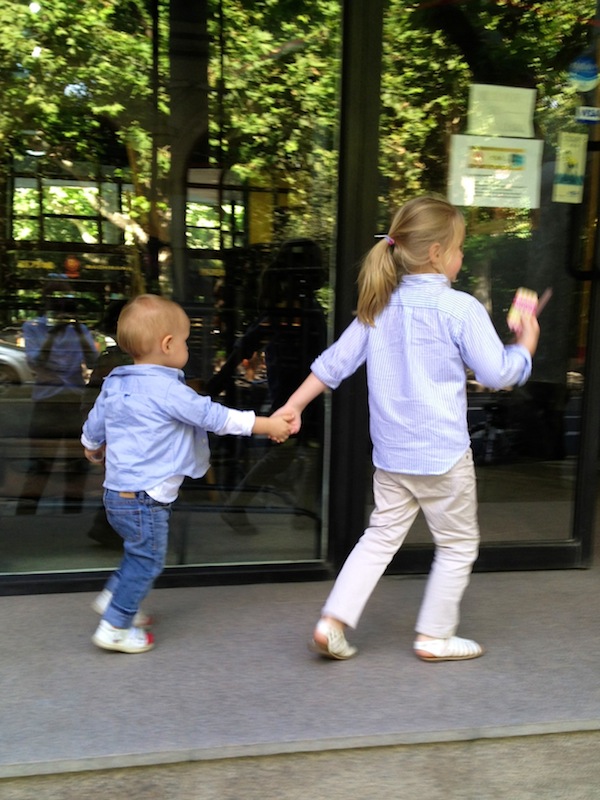 You are a mother with two young children! How do you balance raising a family in Shanghai with your other interests? And how has being a mom changed your style, if at all? 
I became a mother very young. I was very happy and knew I wouldn't have any regrets. Having children changes you. It softened me and filled me with compassion, it forced me into a responsibility unimaginable before, making me happy and whole at the same time. I allow myself a true expression of my feelings in the lines above – as a third wave feminist I believe I can create my own female identity more than ever. Children are part of me, essential to my happiness.
Raising a family in a nearly twenty five million people metropolis is a huge challenge as a matter of fact! There are so many positive sides to it, but there are many negative trade offs as well: a lack of nature and the huge amount of pollution, and long distances to run everyday.  I try to balance the negative aspects with a healthy home environment, quality family and leisure time and a sense of oasis at home, when lights go dim and it's time to retreat from the busy day.
Motherhood has certainly influenced my style, not necessarily in a positive way sometimes, as a huge amount of tasks and a perennial lack of sleep don't elevate such things as style to a top place in our agenda. I didn't even think about style in post natal days, style temporarily disappeared from my world. But when I look back I see, with a lovely surprise, that it wasn't such a disaster after all. It all boils down to the fact that my style is rather simple, no frills thing and my wardrobe very vast, but rather uniform, it made it easier for me to stay true to myself. But now, when the children are a little grown and my agenda has changed a lot – social life and work are finally a huge thing again, and so-called style is.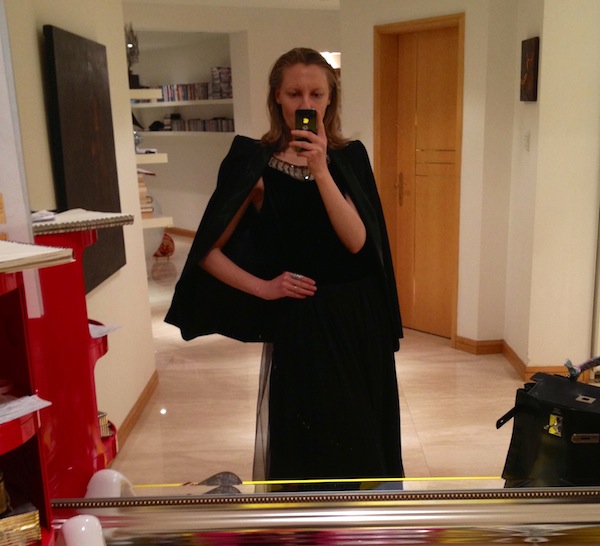 Living in Shanghai since 2005, you must have witnessed the huge increase in the popularity of luxury goods there. What have been some of your observations?
My second degree has culminated in a thesis entitled "Brands in China: An analysis of the emerging leader in consumption of luxury goods and services through social, economic, demographic and cultural prospective". My research has been vast, taking a long time because of both the whopping amount of data to process and almost overnight changes in some patterns (caused by government policies for instance). The research still passionately continues after almost four years from my graduation at Fudan, as I hope to come back to work, in a field much related after my recent maternity break. Continue reading »