Happy belated Valentine's Day! To be honest, I'm not the biggest fan of the holiday (as I've mentioned in past posts). But my husband and I have a tradition now to go eat at the restaurant where we had our first date every year on February 14th and so we continued it yesterday as well. What I'm really looking forward to is this weekend though, as my husband has promised to take me twice to eat my favorite food in the world – noodles! I'm going to be having beef noodle soup and freshly made pho too. Hoorah!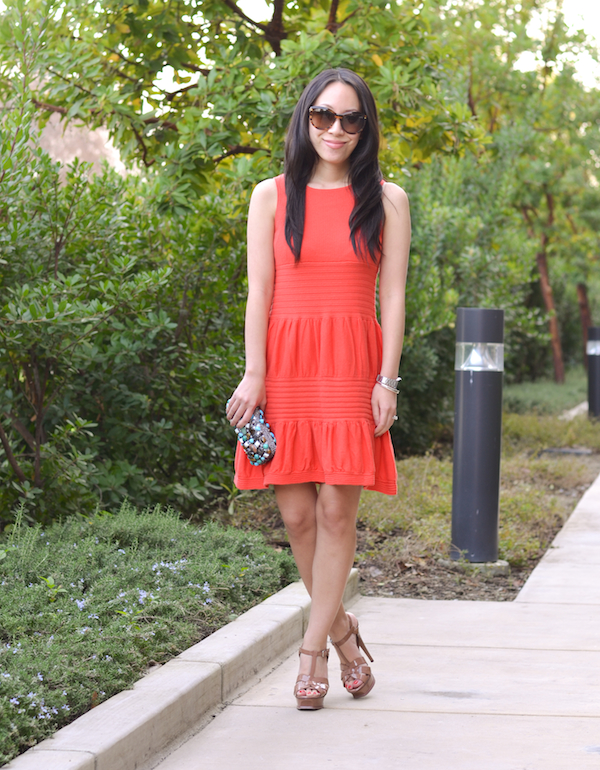 ASOS dress (similar here)
YSL sandals
Wanderlust + Co clutch (similar and absolutely beautiful here)
This is an old red ASOS dress which I've had hanging in my closet forever. I dug it out and I forgot how comfortable it was to wear. I had a coat over it for the night of course but I could still get away with sandals! I hope you all had a wonderful Valentine's Day and wishing you a very happy weekend.
PS: One of my favorite winter purchases, the green coat from this post, is now on sale for 50% off, here (a steal!)