It is almost the holidays (how many of you are working this week?) and all of a sudden it got really cold in California. I of course am a wimp about the cold even though I should be more tough after a few years in Boston. I met some friends this weekend for late night drinks and so wore my heavy duty camouflage jacket and some low kitten heels for the steep hills in San Francisco.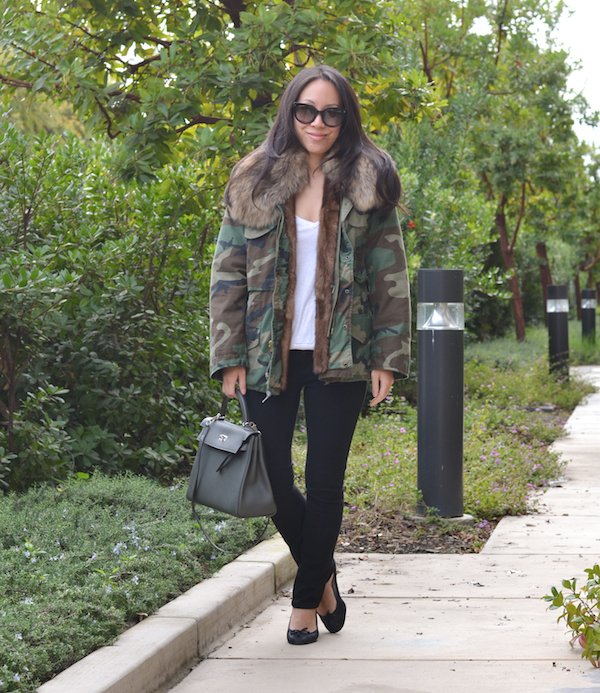 Mr. & Mrs Furs parka (similar fun interpretation here)
Aritzia sweater (similar)
Ann Taylor pants
Hermes bag (similar)
Repetto kitten heels (love these too)
My other major activity this weekend was picking out a white elephant gift for work. White elephant is one of my favorite holiday activities and I am probably a terrible person because I'm always torn between picking something good and something truly awful but hilarious. I agonized for probably twenty minutes inside Target before deciding on a Magic 8 Ball (had to be under $10). My husband was a big fan of the choice but I find his opinion to be unreliable since he just likes repeating "Ask the 8 Ball" ala Putty in Seinfeld (only watch this clip if you're a Seinfeld fan).