Sale PSA: Shopbop is having 25% off almost everything on their site, through Thursday with code "INTHEFAMILY14″. This is one of the best sales I've seen from them in years with no minimum price bands for certain discounts. My picks: a flattering maxi dress in heather gray, a rose gold bangle via Vita Fede, and Steven leopard espadrilles, now $75. 
Finally, this tan crossbody mini tote - wonderful for summer and near $110 after discount!
I've been asked a few times about some of the favorite bags I own, and I thought today I would start with one that is not only one of my favorites, but also the oldest in my closet: this little Chanel black caviar leather bowler bag.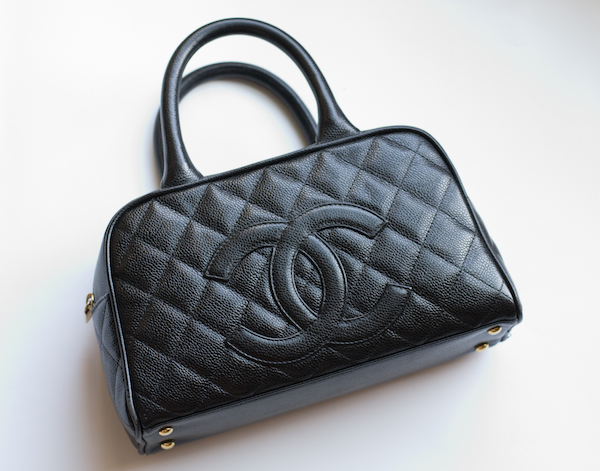 I've purchased bags both before and after this little bowler that have come and gone, but this little bowler has always had a spot in my closet. I bought it in 2002 (!) when my mom and I went to New York on a trip together, and visited the boutique on Madison. I remember it very clearly because  the boutique was almost empty, which never happens these days, especially in the accessories sections.
I wanted a small classic caviar flap which at the time was something like $1095 (that's right…take in that price!), but at the last minute my mom convinced me to get this bowler instead which was around the same price, saying it was "younger". I carried it around for years and years. When the price of the classic flaps started creeping up and starting with scary numbers like $3xxx, and then $4xxx, and now even $5xxx, I briefly wish I had gotten the flap. But now I wouldn't trade my bowler, any day. It's unique and will always remind me of my trip to New York with my mom! I love taking it out and wearing it whenever I find the occasion.
A few more pictures of my oldest favorite: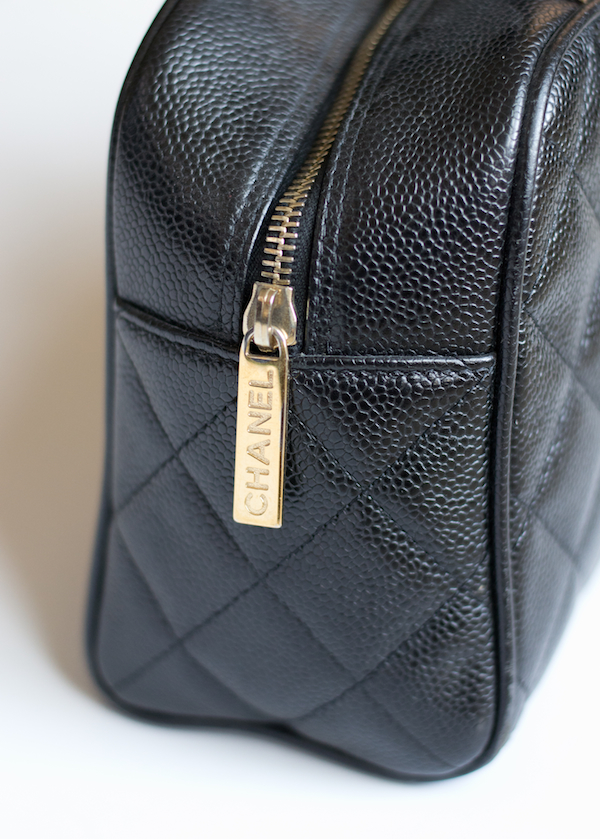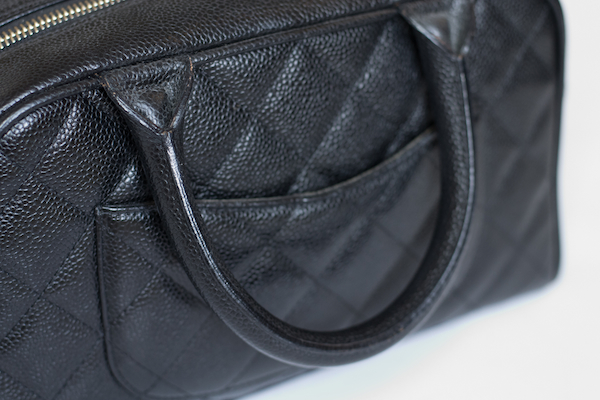 Pretty good condition for a 12 year old lady, eh? I hope that all the new Chanel bags will last just as long and look like this, especially since they've quintupled the price since then.
Please share – what is the oldest handbag in your closet you still use?