I bought this little white knit dress below last summer and it's been one of my favorite warm weather items to wear. I love that it's a) white, b) a clean crochet, and c) is a shape that makes it go easily from work to play. The dress is also cotton which I prefer, since so many spring/summer crochet items are acrylic, unfortunately. It sold out very quickly on ASOS and I am happy to see that it is now back again in white this year!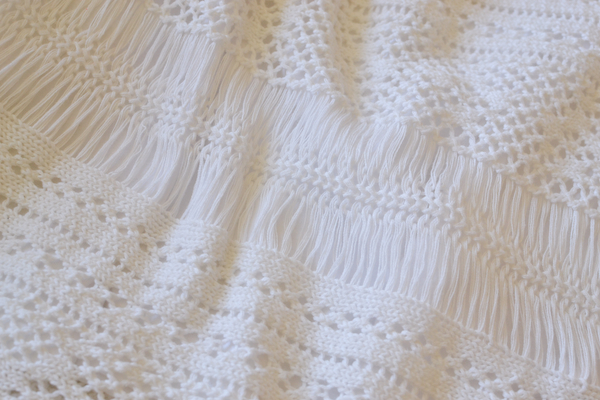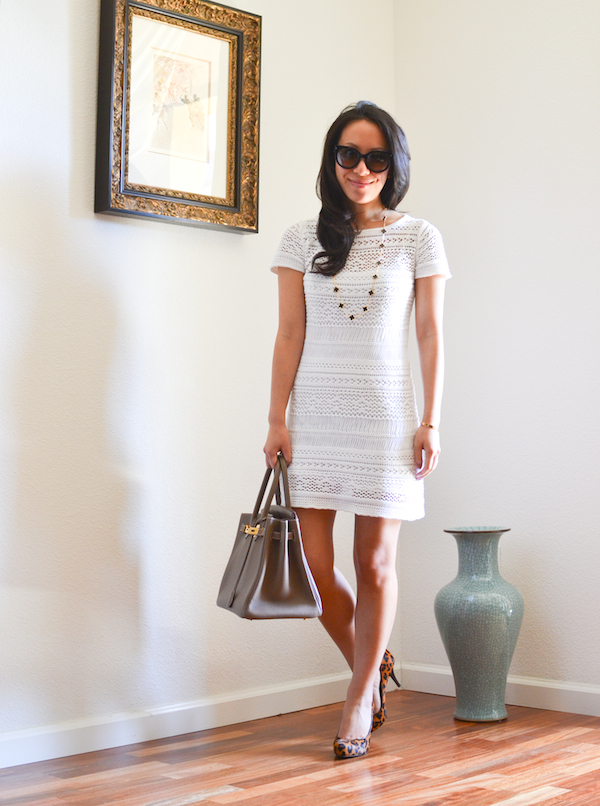 ASOS dress (splurge worthy version)
I also love this version, 25% off via Saks – so pretty!
Hermes bag (similar and awesomely reversible)
Van Cleef necklace (similar under $80)
Banana Republic heels (similar)
My favorite way to wear this dress to work – with a contrasting necklace, walkable heels, and a big bag to hold all my goodies. I am highly tempted to order another one of these dresses, but my version from last year is holding up strong and I should look for another white dress instead to add variety. Just wanted to share a favorite from my closet!