There were a few requests last week to show my Eileen Fisher skirt on after this post (what, small photos of my headless torso aren't enough for you??) so here it is! I wore it to work and to keep it a little more casual I paired a soft chambray shirt on top.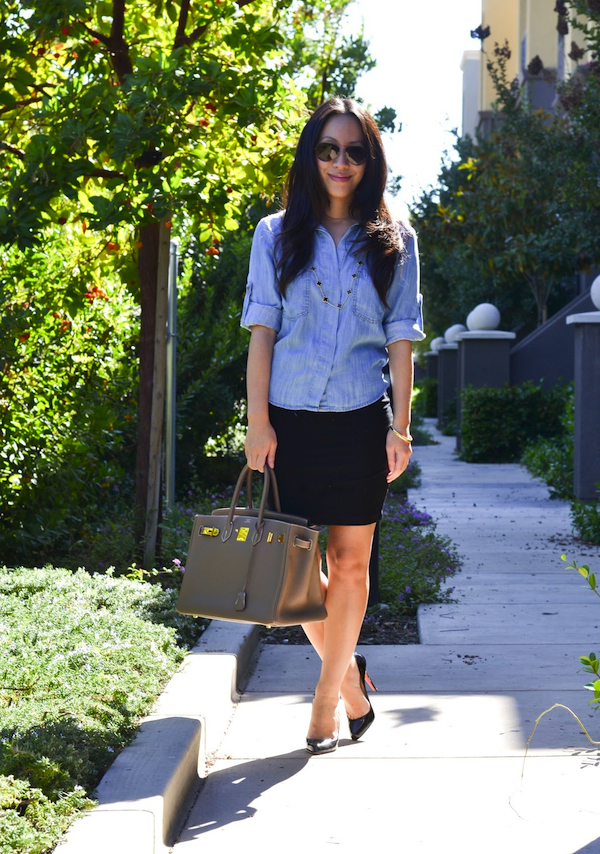 Anthropologie shirt
Eileen Fisher skirt
Van Cleef & Arpels necklace (similar)
Hermes bag (similar)
Louboutin heels 
I've made a few shopping purchases lately but I have to say that my favorite purchase by FAR this season has been my awesome new Kindle Paperwhite. I've had the older Kindle for quite some time now, and it was almost perfect except for the fact that there wasn't a built in light (I like to read in night in bed without disturbing my husband) and it was a little heavy. The new one is much lighter and smaller with a built in backlight – you can see the comparison below.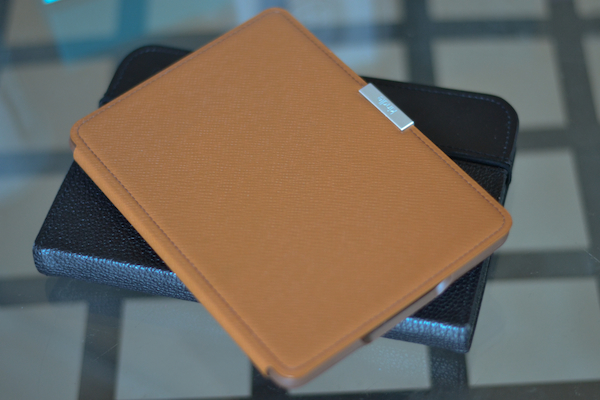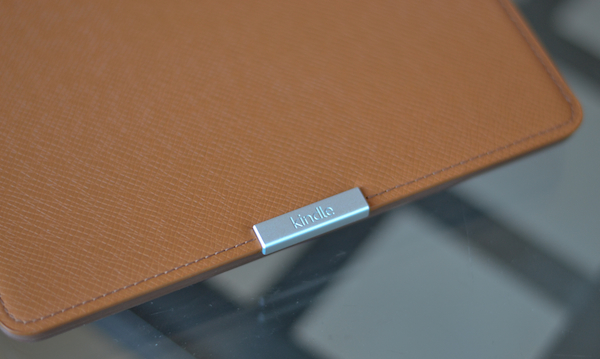 I also love my new case that I bought for it, designed by Amazon. The price of a case has always been hard to swallow for me especially since in the Kindle's case it is basically 1/3rd the price of the device. However a case is essential in my opinion since the screens are easily broken, and they're very nice. So if you get a Kindle I'd recommend one. And if you are a reader and haven't tried  a Kindle or a similar e-reader I'd seriously test one out! They're amazing and have changed my reading life, I plow through so many more books now, now that I always have a little collection handy.
Thanks for reading and hope your week is starting off well!