Barring a freak late season heat wave, this week was the last with shorts worthy weather for me this year. It's finally cooling down to normal fall temperatures, and so I'm packing away all my summer items. Sayonara summer!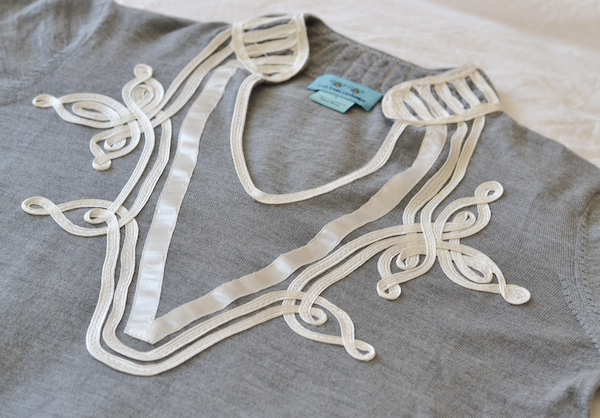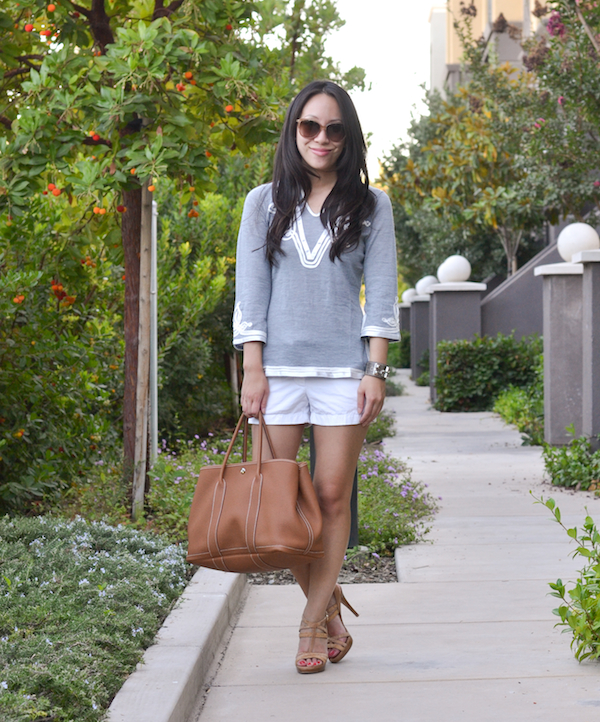 Sweater thanks to Two Bees
J.Crew shorts
Hermes bracelet
Hermes bag (similar – that I love!)
Stuart Weitzman sandals (similar)
For the seasonal transition I have been wearing this little cashmere tunic from Two Bees Cashmere. I adore the grosgrain embroidery and I love, love thin cashmere for layering. J.Crew used to be my go to brand for their "featherweight" cashmere, but lately I've found it to be prone to holes and pilling. Boo! So far this tunic has been perfect but I'll be putting together a more comprehensive review of cashmere brands later.
I get asked for Silicon Valley restaurant recommendations a lot, so today I wanted to share one of my favorite restaurants since I was little – Osteria. It's a very charming little Italian restaurant right off of the University Avenue area in Palo Alto, so you can easily walk around downtown after.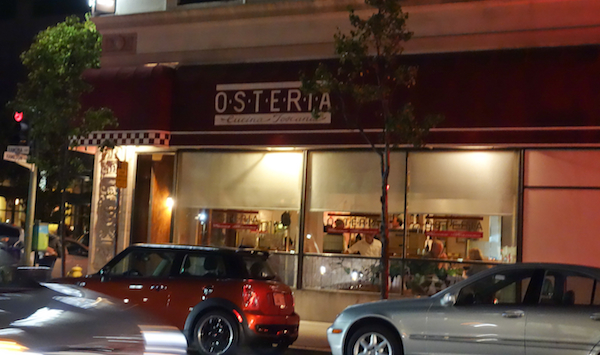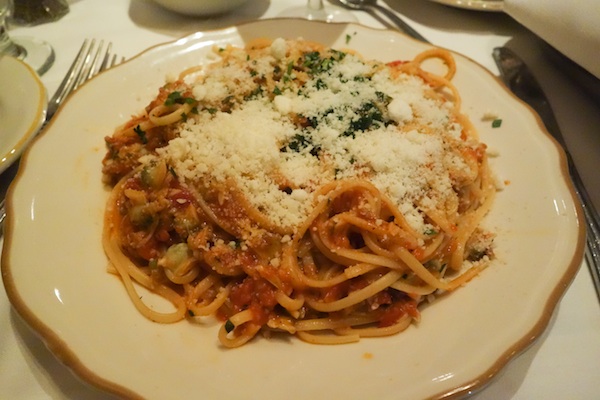 I've been getting the same dish every single time for at least ten years – the Linguine Con Vongole (linguine with clams). Osteria hand makes all their pasta and they bring out this dish piping hot, with fresh parmesan added after to your taste. I always pack up in a box what I can't finish, and the restaurant usually tucks away a new loaf of bread in the bag so I can use it to inelegantly lap up any of the remaining sauce the next day. Make reservations – it gets crowded – and enjoy!