This weekend Mr. Feather was on all kinds of calls and working, so to be supportive I stayed home  and went through books on my Kindle. I started off with Trainspotting - the Edinburgh dialect was hard at first but then fun to imagine in my mind. Major bummers in that book though. Since I liked Gone Girl so much I also went ahead and read Sharp Objects and am almost done with Dark Places. One of my very few academic talents? Speed reading!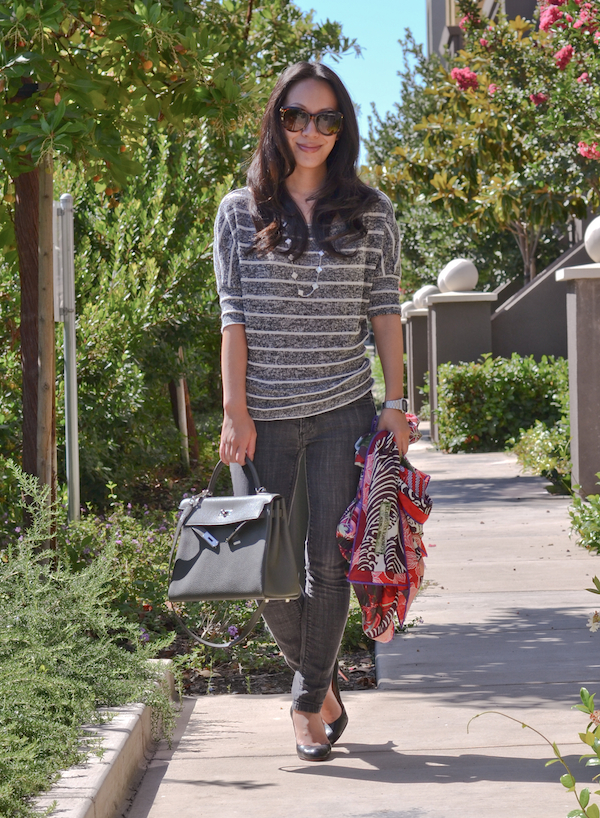 Modcloth top
BDG jeans (my next gray pair: these!)
Hermes shawl (carried), VCA necklace (similar)
Hermes bag (similar)
Louboutin heels 
This top is my one and only purchase from Modcloth so far, and I highly recommend it. It's comfortable and slouchy and fits nicely, at a great price. I liked it so much I was thinking of getting a backup but I'm trying not to do that anymore.
I'm also carrying a new favorite fall purchase, a little Hermes shawl – I'll have a post on that to come! Hope you all had fun weekends.