Since today is the last day of August, I am showing you all the uniform I've been living in when not at work. Shorts, detailed top and a belt. I'm not sure how much longer it's going to be appropriate for me to wear denim cut off shorts (unless I decide to join the Never Nudes) so I've been taking advantage for now and wearing mine around all summer long. They're too comfortable to give up!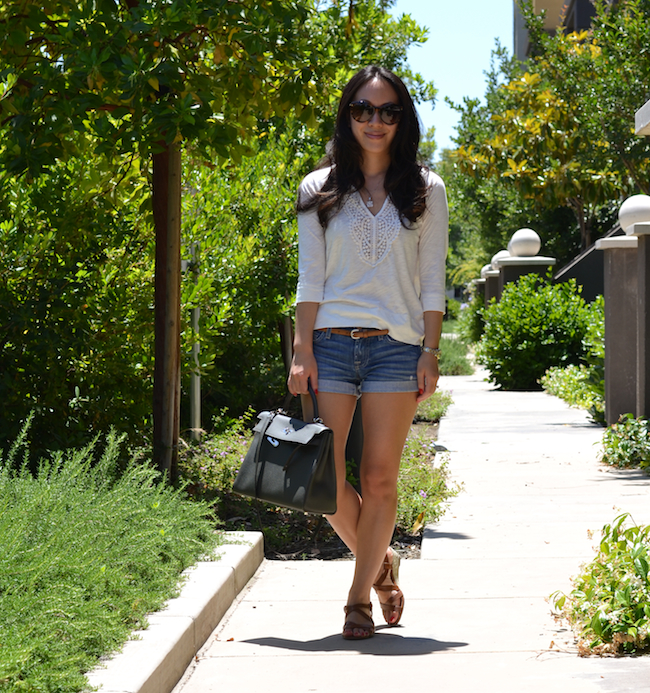 J.Crew top (old, but love this one)
7 for all Mankind shorts
Aritzia belt (super versatile belt here)
Hermes bag (similar here)
Banana Republic sandals (similar at a great price)
Do you all have fun Labor Day plans? We have a few separate friends all coming into town and I've also been wanting to see the movie The Queen of Versailles. I first read about the Siegels in a Wall Street Journal article here, detailing their journey from building the largest and one of the most extravagant houses in the United States, to having to sell it off still unfinished to pay the bills. Fascinating! Unfortunately it's a very limited release so I might just wait until it hits DVD. Have any of you seen this movie yet?
Have a great holiday!