Hello! I'm writing this post a wee, wee bit tipsy after celebrating my birthday with my best friend out with friends- we've been celebrating our birthdays together for at least fifteen years, isn't that crazy? The sad thing is, when we were in our teens in junior high and high school, we never even considered being past the age of 25. It was our "really old scary age" when everything in our lives was supposed to be settled. But now I think we'd give up a whole lot to be 25 again!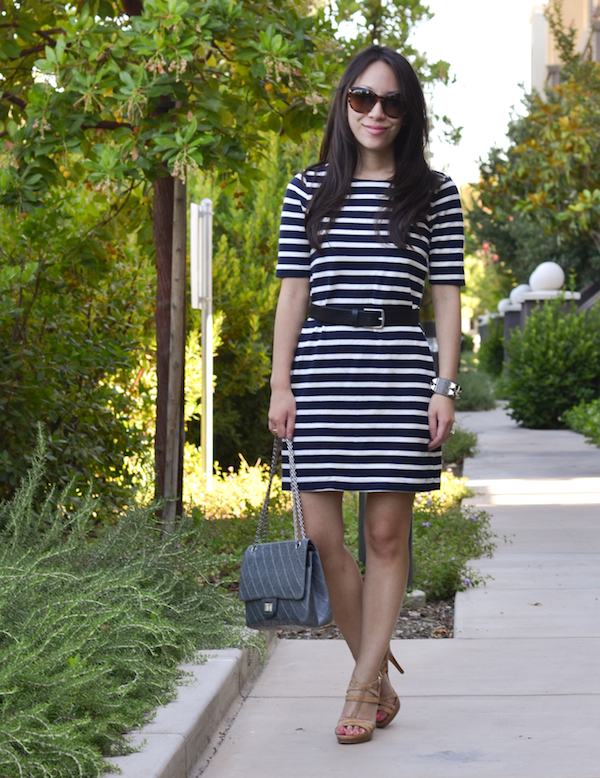 Gap dress
Gap Belt (similar here that I love!)
Chanel bag (similar here)
Hermes bracelet
Stuart Weitzman sandals
I bought this Gap dress a few weeks ago and after some intense shrinking in the washer and dryer, it fits me a little better (but still not perfectly). I can't resist a striped dress though so I still kept it and I use it as a go-to for work. A lot of my favorite items are from the Gap – I never leave there with a big bag of items like I do with J.Crew, but the items that I have purchased from the Gap I've always kept for years and years.
Have  a wonderful Friday!