I wore this to work earlier this week because I love this Equipment dress (who doesn't love something that has birds on it)? However since it's sleeveless I needed a jacket for meetings. In retrospect I'm a little concerned this entire outfit makes me look like someone about to audition for CSI Miami (my most hated of the CSI franchises, largely due to David Caruso).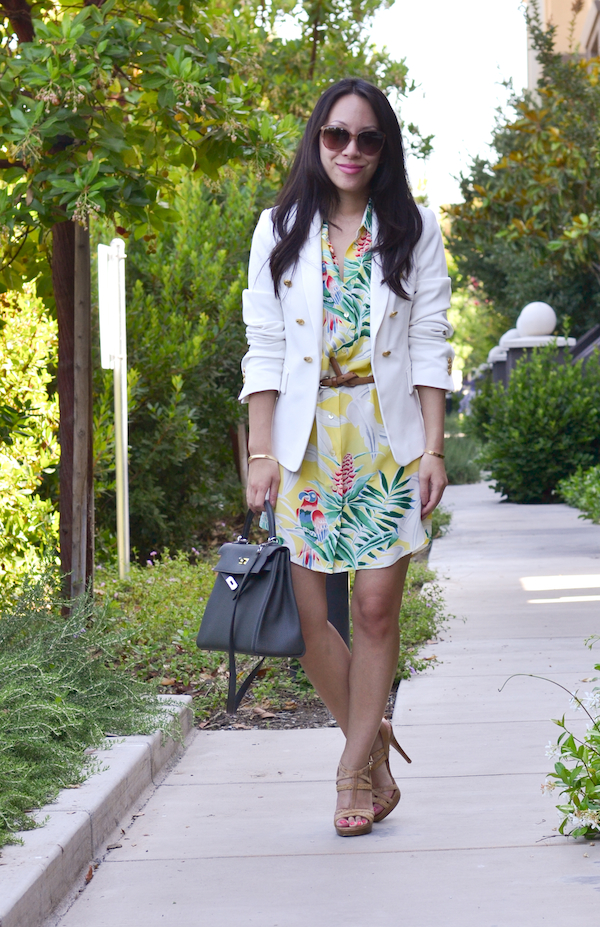 Zara blazer (similar here)
Equipment dress (I love this one, on sale)
Hermes bag (similar here, a little less here)
Stuart Weitzman sandals
Aritzia belt (similar here), Cartier/T&Co bangles (similar here for much less)
This weekend we have another wedding and some fun meals with friends. I'm also excited because I finally finished my giant bottle of Escada perfume so now I get to choose a new scent (I try not to buy a scent before I finish my old one, otherwise I'd have a zillion bottles floating around).
What are your current favorite summer scents? I love light, fruity crisp notes and if you have any recommendations, I'd greatly appreciate it!