This dress is one of my all time favorite Zara purchases and it holds special memories for me. I bought it back in 2010 in the Zara Moscow shop even though it was priced ~30% higher than in Western Europe because I was so afraid that they wouldn't have it at another store. Of course two months later while rifling through the sale rack at the end of season sale in London, I found this dress in my exact size – oh sale, and way cheaper. Oh well..to me, it was worth it. I've worn it for a bunch of occasions including my grad school graduation, here.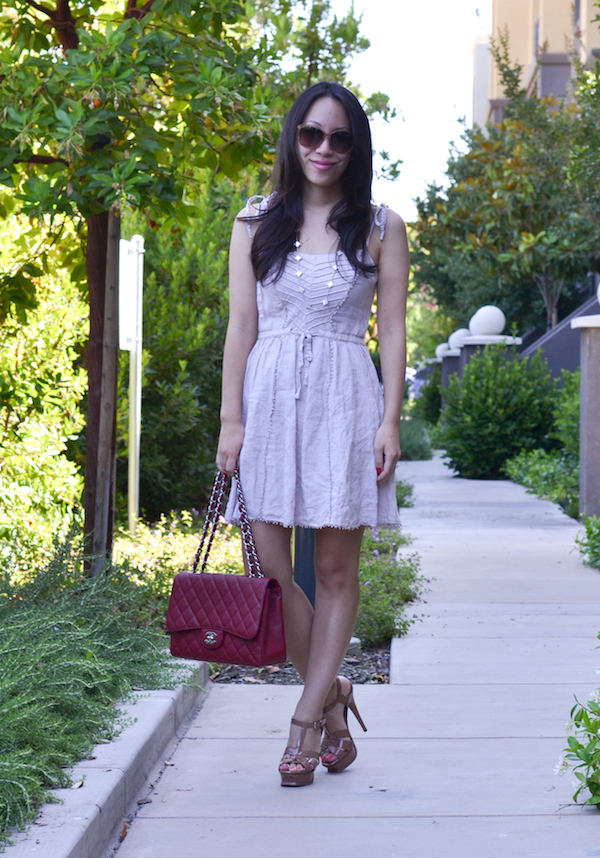 Zara dress (here are similar that I love, here and here)
YSL Tribute sandals
Chanel bag (some red statement bags: $$$$, $$$, $$)
Van Cleef necklace (similar here)
Even though I adore this dress, I haven't bought a spaghetti strap or strapless dress in ages. They just aren't comfortable for me anymore, even though just a few years ago my closet was filled with them. Maybe I'm just getting older and crankier, but there is no way anybody is going to convince me that a strapless bra is as comfortable as a regular one! What do you think?