Hello! This week I've been a little obsessed with watching old Will & Grace episodes. How cool was Karen Walker?? I'd watch a show with just Karen, I think that we as a collective TV viewership group should be able to give up one teenage vampire drama to gain another show featuring rich ladies who drink all day long. And it should be on HBO.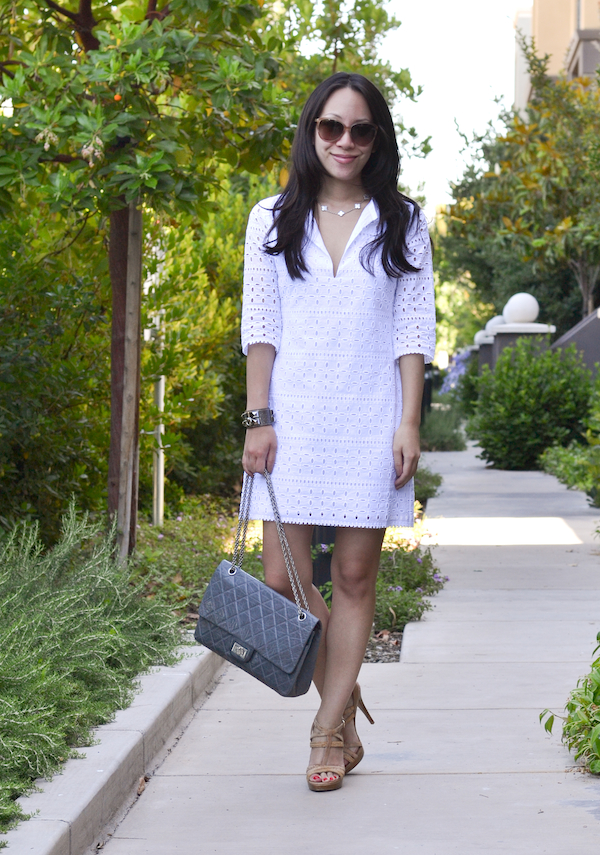 Dolce Vita dress
VCA necklace (similar here)
Hermes bracelet
Chanel bag (love this one)
Stuart Weitzman sandals 
I've been on a white dress buying spree lately. The last few dresses I've purchased have all been white. That's all great except that we're now in the middle of wedding season, and all the fun new dresses I bought and what to wear are of course, in a no-no color. But I adore eyelet and this dress was comfortable and work appropriate (where I work, anyway). It runs a wee bit loose maybe – I had to ask my mommy alter the sides in a tiny bit for me. I wish I could sew!