My fiance and I have a pretty harmonious relationship but one area we do squabble (lovingly of course) over is my penchant for certain items which he considers to be…..not so good. One recent acquisition is this fox fur capelet on super sale which I am gaga over, I wish I had more occasions to wear it. Unfortunately my fiance does not agree with my assessment – in short, he thinks it is super duper weird. It's the kind of item that he'll only encourage me to wear if for sabotage reasons: "Yes! Wear that to the bar when you go meet your girlfriends! Pair it with that nice baggy Jil Sander dress!"
The other day we were watching Gladiator and he once again brought up my new capelet…"look, Russell Crowe is copying your look as he heads into battle!" Normally I would retort but it cracked me up so I let it go. Pictures show the comparison better than words, so here you go, hope this amuses you on this Tuesday morning: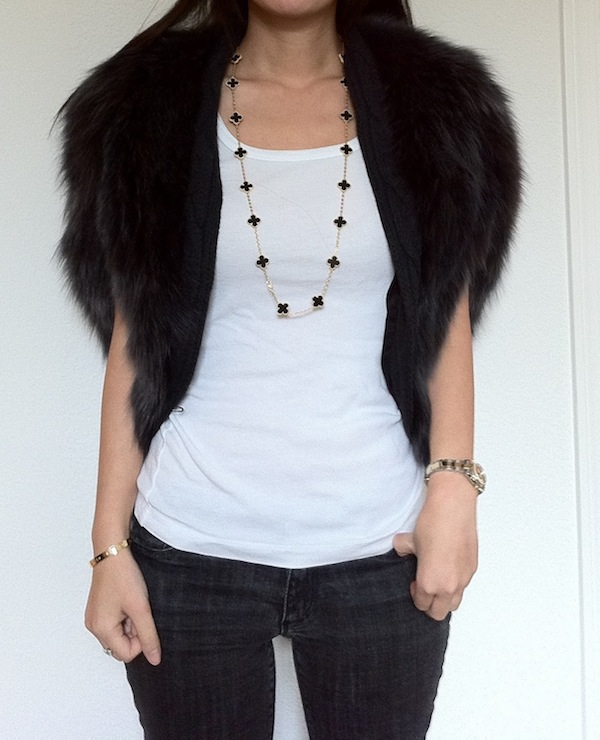 Apologies for the excessive movie references, especially if you haven't seen Gladiator. And by the way, if any of you is interested in the diary I posted yesterday, here it is.